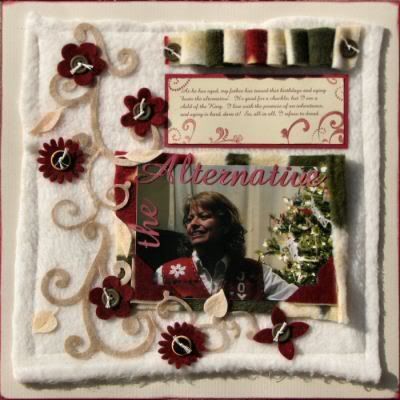 This week, at FaithSisters, the challenge is Another Year Older. As I just had a birthday, this one was fun for me. I loved incorporating the soft materials in this layout- very different to work with- and labor intensive....but fun!

Materials:
Paper: DCWV TCS, HL CS
Stamps: Autumn Leaves
Misc- fleece (cream, and patterned), felt, buttons


Journaling:
As he has aged, my father has teased that birthdays and aging 'beats the alternative'. It's good for a chuckle, but I'm a child of the King. I live with the promise of an inheritance, and aging is hard, darn it! So, all in all, I refuse to dread.....the Alternative.