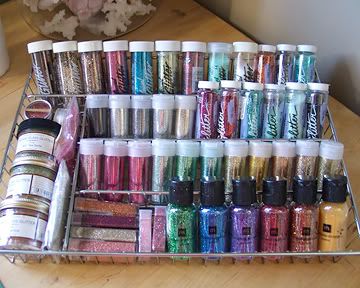 I'm a day late- sorry! But, I did just see the BEST idea...look at this! This is from the Making Memories blog. It is just a cheap little silverware tray. Doesn't it work great! I think it would work for ribbon spools, small punches, stickles and stamps, too. I love repurposed goodies!

Scrapping Cents Sightings:

Target: New things in the dollar spot- including chipboard letters, stamps, brads, felt flowers, and more. Lots of cute alterables, too.

WalMart- 70% off Christmas goodies.

Hobby Lobby- 80% off Christmas goodies.

Michaels- Cute new paper and goodie lines coming in- including Making Memories- too cute!!