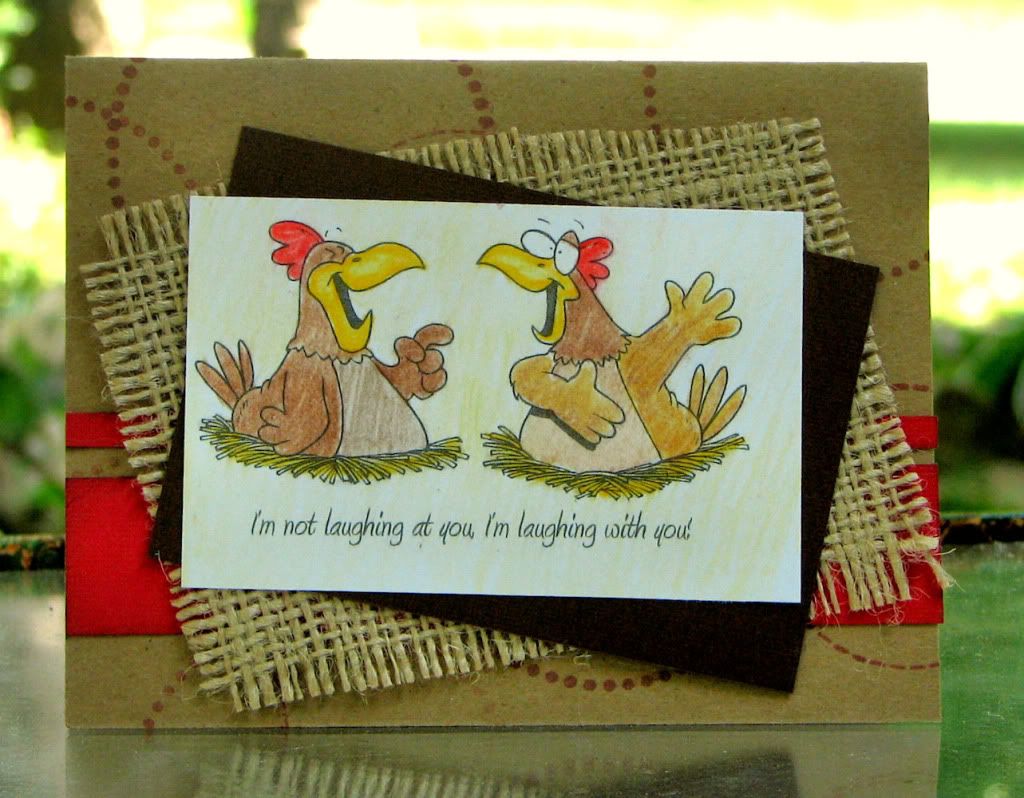 I do love a humerous card, and this stamp from Toni over at The Digi Shack made this easy. This one was a free give away during one of the Card Universe Digi Day events. Toni is one of our regular sponsors, and always provides a great evening of fun.

I also used one of the new Apple Blossom Studio stamps on the background of this card. Tip: Look at you journal stams with fresh eyes. They often make great background designs when stamped randomly.

Supplies: Paper: AC, Kraft Paper, Stamps: DigiShack, Apple Blossom Studios; Ink: Whispers; Colors: Prismacolor Watercolor Pencils; Burlap.