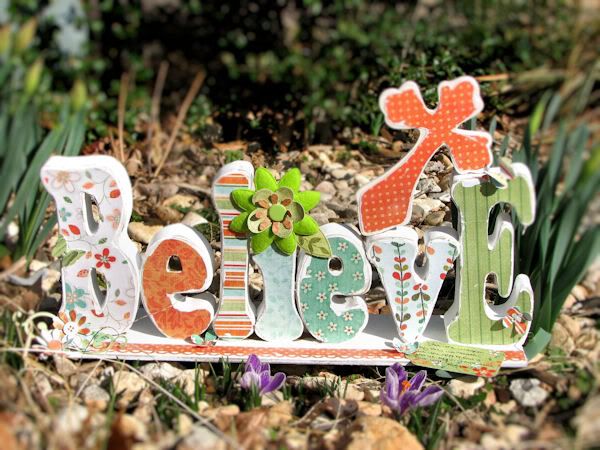 My favorite holiday is Christmas. I love the decorations, the carols, the gifts...and of course the meaning! Care's favorite holiday is Easter. She gets so excited every year...and for her it is all about the meaning. This is a child of God who is thankful for Grace!!

This year, I decided she needed an Easter decoration. She was thrilled...yeah, ok- one of the reasons she loves Easter is that there are no decorations. But, she did like this one, so I was happy.

This features the new Blossoms and Blooms line from My Minds Eye. I love the colors in that one.