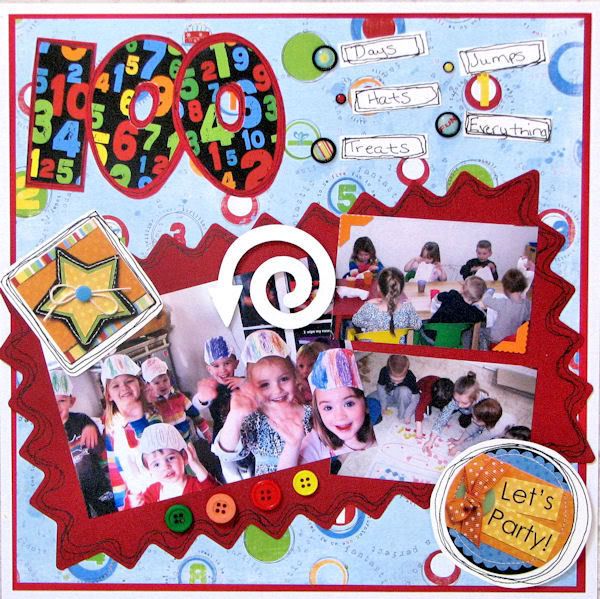 Every year, my kids count down the school days until we get to 100. Then we have a 100 days party...where we count to 100 for everything...all...day....long! 100 snacks in each baggie. 100 diecuts on our poster. 100 jumps at excersise time. You get the idea.

This Bo Bunny paper was perfect for this, though. Looking for it? Scrapbook Express has it in stock.

PS- This year one of the kids had the brilliant idea to count back from a 100. So, watch for our 'un-100' day party, sometime this summer, lol!