This post is a hodge podge...all the rest of the tree I wanted to show you. Hang on, here we go!!

Silhouette Ornaments:

Well, I had to use my new toys, lol! So, I broke out the Silhouette and started cutting Christmas images. Then, I used my new Janome Sew Mini..and added a great zig zag border. There are 6 of these ornaments, so far...some with words, some with manger/advent scenes. The scenes didn't photo as well- so I'm showing you a couple of the words..



Star Ornaments:

This is the star ornament I showed you a week or so ago...thought you might want to see it on the tree. BTW- I did do a couple with the Wassail- and they look awesome!!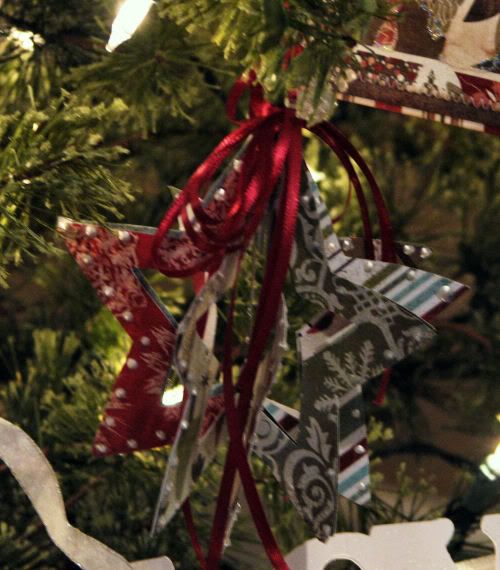 Tree Topper:

Showed you this last year...but I seriously overhauled it. What do you think?




So, thats it...thats the tree. Hope you've enjoyed your peek! I'll show you the whole thing put together, one more time: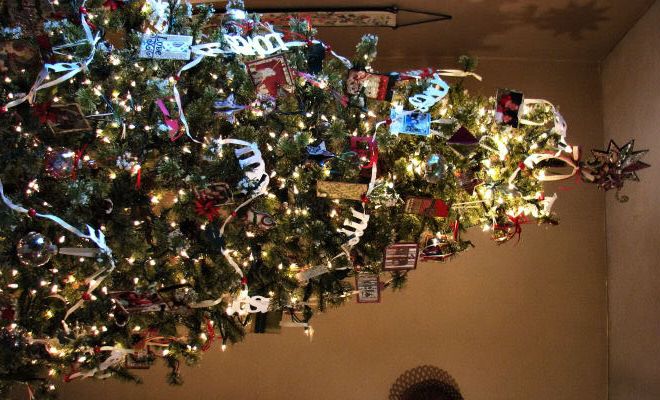 BTW- the garland was cut with my Silhouette- it is a repeating message of Jesus Loves Me- with nativity scenes interspersed. It is the true REASON for the season, right?!