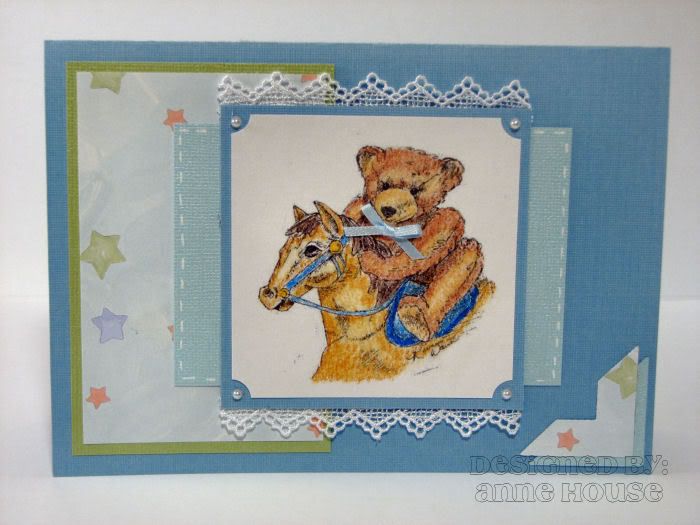 I totally enjoyed coloring this little guy...bit, then I have loved Teddy Bears for years. Is he not the cutest, though...

The paper for this is from a tablet I found at Big Lots called Zoophabetz2. The Image was a coloring page from the web, scaled to size.

Have a great weekend!!