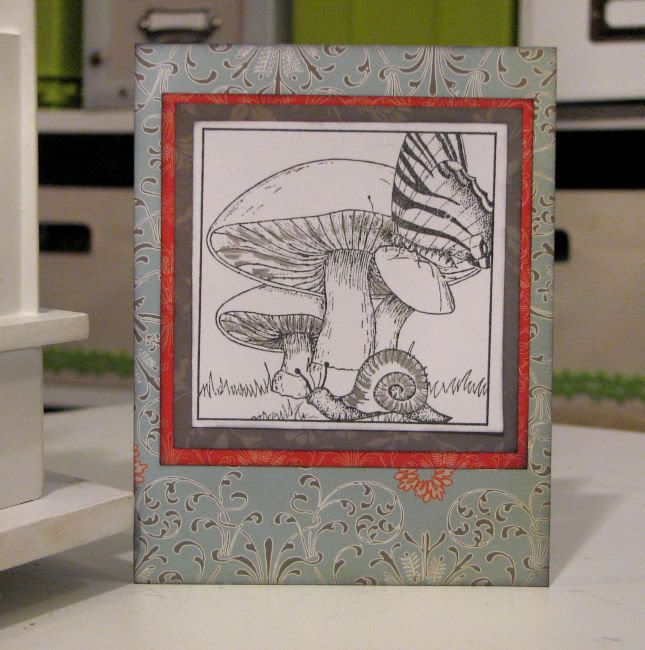 This is an image I received in the Card Universe Stamp Image Swap. Ever done one of these? They are too fun. the concept is so simple, you stamp out five imges for every person in the group. Then you mail those images to the hostess, she swaps them around, and you get a bunch of images back in the mail. Too fun!

I colored these with a little of the Smooches, too. Used the grey to highlight a few of the details. It may be hard to see in the picture, but in real life, it gives this stamp the look of a charcoal drawing. Very nice.

I made this for the Scrapbook News and Review Spring into Summer Event. This was an incredible day filled with fun, workshops, challenges, games and more. Be on the watch for more fun events from SNR!