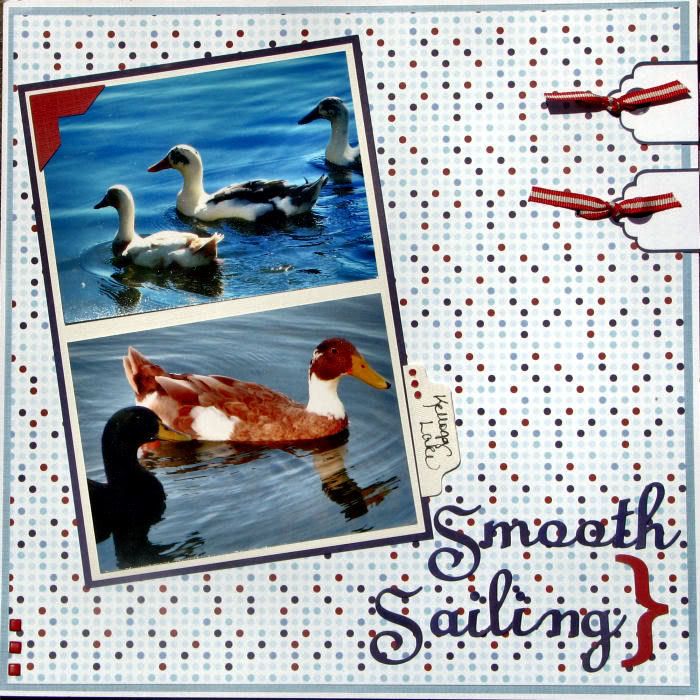 Looking for the newest spring release from QK? Well, I know where to get it...and for 20% off on the 3rd and 4th of May, too!! Here Ya GO: Scrapbook Express. Remember- shipping is always a reasonable price- and free over $75!!

Meanwhile, I've had the wonderful opportunity to play with the Mademoiselle font- and all I can say is- yum!!! You want this font- it is the perfect script font!! Thanks to QK and Scrapbook Express for the wonderful chance to play with this release- it is so fun!

This layout also features the yummy On the Dot paper- isn't it fun?! Be sure to add that into your order, too...you'll love it!